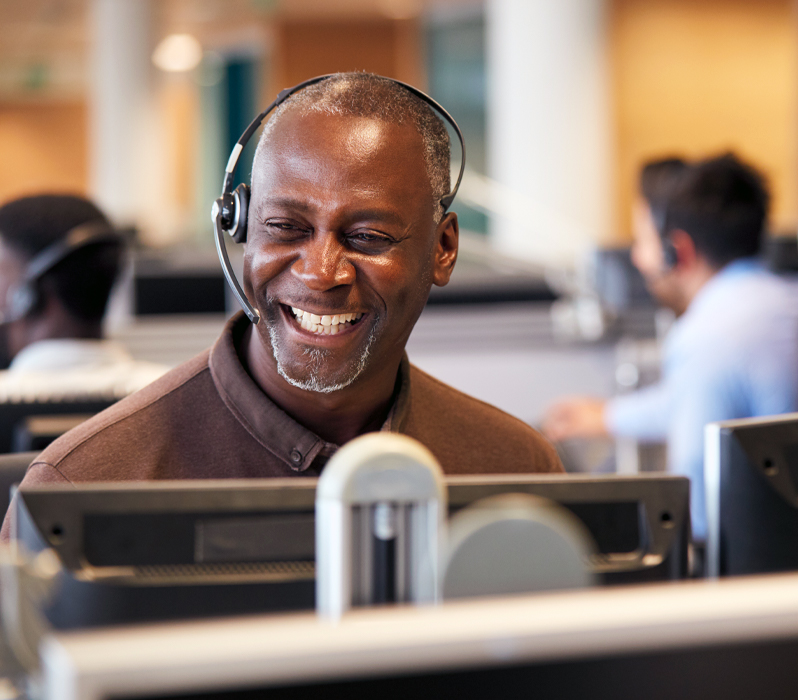 Career Areas
We believe making our customers' lives better starts with our people. If you're looking for a purpose-driven culture that encourages development and recognizes each associate's contributions, then CNO may be right for you.
Explore our career areas
IT/Technology
CNO IT professionals build a foundation for success through innovative solutions. Serving as trusted business partners, our IT professionals advise, support and build technological solutions that increase efficiency and maximize timeliness, quality and productivity—and help us serve our customers better.
Telesales/Agent Careers
Our Telesales professionals are licensed life insurance agents who speak with customers responding with interest to our TV commercials, mailing campaigns and ever-expanding web presence. Here, you can avoid cold-calling and door-knocking. Telesales roles are remote and are not straight commission. You earn a minimum hourly rate with unlimited, uncapped bonus potential! Come join a stable, growing team of professional, phone-based Telesales agents.
Your career as an insurance agent offers unlimited earning potential while helping middle-income Americans protect their future. You'll have access to industry-leading sales tools, training, and responsive client services, as well as a portfolio of products that can be offered individually or in the workplace. Your professional and financial success is important to us, and we're ready to reward your achievements with competitive commissions and bonuses. Let your entrepreneurial spirit soar!
Operations
Operations professionals create a positive experience for our policyholders and agents. Whether a part of our call center, claims, records management, or quality and risk management teams, you'll help drive a high-performance organization by ensuring that our customers' needs are handled with consistency, accuracy, simplicity and empathy.
Actuarial & Risk
Actuarial professionals play a critical role in managing and analyzing the financial consequences and opportunities of risk. Functioning as true partners, they take a key role in almost every one of our financial transactions—from product pricing to the analysis of mergers and acquisitions.
Shared Services
Our shared services offer a range of opportunities to support CNO and our family of brands. Join a team such as Human Resources, Marketing, Finance, or Legal, collaborating with business partners across the enterprise to maximize talent, build brand awareness, deliver financials and analysis, or provide compliance and regulatory assistance for the organization. Each role plays an integral part in achievement of our corporate goals.
Internships & Campus Recruiting
At CNO we believe interns bring new perspectives to existing challenges. The CNO Intern Program gives students an opportunity to learn about CNO and network while doing important work for the organization.